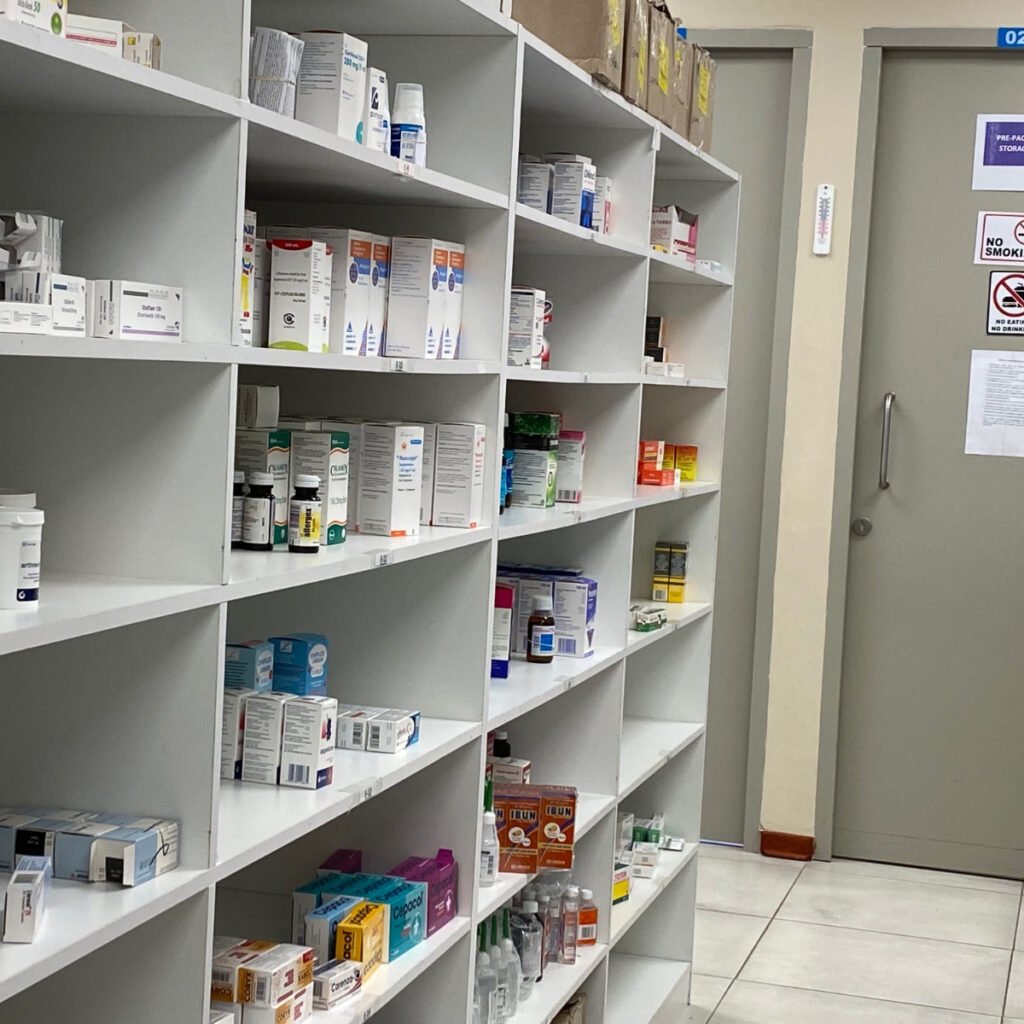 Internal Medicine
Diagnosis & treatment of acute & chronic health conditions & lifestyle disorders
The internal medicine department offers comprehensive primary care services in an outpatient setting and provides complete care to hospitalised patients suffering from various ailments. The department is well equipped with the latest technologies to manage acute and chronic health conditions such as diabetes, Hypertension, Renal Diseases,  respiratory tract infections,  joint pains etc.
Our expert healthcare team is comprised of Accredited physicians of internal medicine,  nurses, medical assistants, and skilled support staff. The doctors' focus in the department of internal medicine is to deliver everyday multifaceted specialist care to patients of all ages. The team also provides mental and physical health education and expert counselling to patients and their attendants to facilitate a speedy recovery and wellbeing.
The team collaborates with the other speciality divisions for a complete evaluation of the patient's condition and prepares a multi-speciality treatment plan based on patient centricity.
General Physician
Diagnoses and treats acute and chronic illness and provides preventive healthcare
A general physician does not specialise in one area of medicine. A general care physician provides routine care like immunisations and physical examinations. GP further as per client requests assesses, and treats most common illnesses and conditions of patients. At Francistown Academic Hospital, we have general physicians are  experienced, highly skilled and experts in diagnosing common conditions.  GPs are assisted with various diagnostic pathways like Radiology ( X-Ray, CT Scan, Sonar, Mammography etc) , or Pathology ( Blood Tests) integrated under one roof.  An in-house and well stocked and extended-hours pharmacy caters to the GPs prescriptions immediately thus  saving patients time and assist in providing quicker alleviation of suffering.
General and Laparoscopic Surgery
Surgery to remedy a wide range of common ailments such as hernia, appendix, haemorrhoids & more
The department of general surgery provides surgical interventions focusing on the gastrointestinal tract, colon, and other human body parts. Some common procedures include appendix, gallbladder removals, colonoscopies, and hernia surgeries.
The department also offers proper management to patients suffering from diseases involving skin, soft tissue, breast, hernia, and trauma. The department of general surgery at FAH provides its patients with services employing cutting-edge surgical care.                    
Laparoscopic & Minimally Invasive Surgery Unit:  The department also specialises in laparoscopic surgeries (also known as key-hole surgery or minimally invasive surgery), which helps provide patients with various gastroenterology, gynaecology and urology treatments.
Using such advanced techniques helps in the speedy recovery of the patients with a minimal amount of tissue damage, minimal blood loss, reduced risk of developing infection and hence, minimal pain and discomfort. The general surgery team's expertise is in providing complete patient safety, satisfaction by using all the latest diagnosing, and surgical techniques.
Also, we provide comprehensive high-end care for a broad spectrum of gastrointestinal, pancreatic, and biliary disorders with the help of a highly qualified, experienced team supported by state-of-art technology. Our services include endoscopies (gastroscopy, duodenoscopy, enteroscopy), colonoscopy, endoscopic procedures  (biopsies and banding), management of acute/life-threatening conditions such as GI bleeding, acute pancreatitis, acute colitis, biliary sepsis, and therapeutic procedures such as polypectomies, variceal banding, foreign body removal, GI stenting etc. The department takes pride in providing compassionate care in a soothing ambience focused on patient satisfaction and comfort.
Obstetrics & Gynecology
Diagnosis & treatment of pre & post pregnancy concerns & female reproductive health
The department of obstetrics and gynaecology offers a broad spectrum of women's health care services in the ante-natal  and post-natal period of a mother and child.  These services  involving unborn children and pregnant women are rendered  along with efficient management of related diseases.   The department deploys  state-of-the-art technologies with superlative care to providing a full range of healthcare services such as painless deliveries, minimally invasive surgeries, management of high-risk pregnancies/late pregnancies, and fertility care, among others. We offer expert gynaecology, obstetric treatment, and specialist services for special disease groups.
Women of different age groups have various health concerns, which we assess and address appropriately and with the utmost care. For example, the hospital provides comprehensive treatment for fibroids, including open myomectomies unsuitable for endoscopic (keyhole) surgery. FAH ensures the total safety and comfort of women patients and their children. Our team performs procedures that are safe and well-tested.  The department also focuses on expert counselling and quality care on matters related to infertility management, family welfare, menopause management, prenatal diagnosis, reconstructive surgery etc.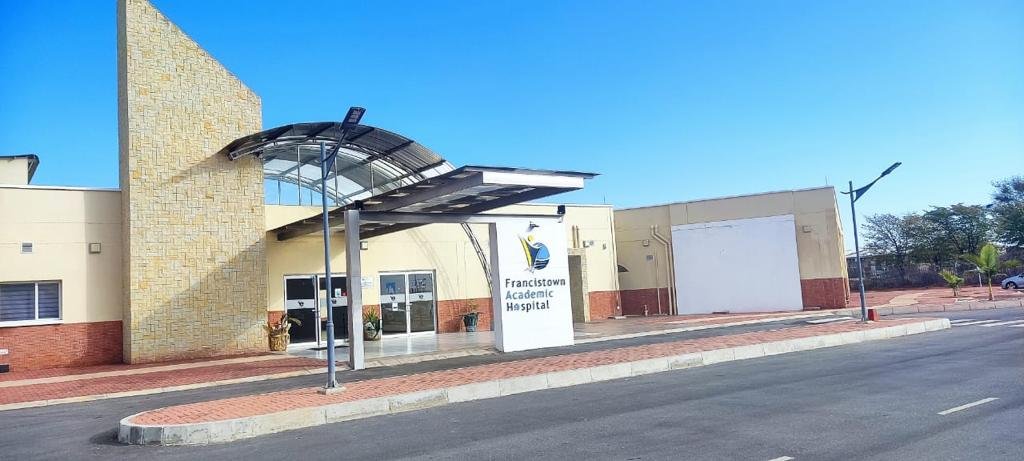 Institute of Trauma, Spine & Orthopaedics
Trauma caused by accidents, including road accidents, involves multiple specialists depending on the severity of the trauma caused.
E.g., a road accident may cause a patient to rupture the spleen, broken jaw, broken leg and other injuries that would require concurrent intervention from a general surgeon, a maxillo-facial surgeon and an orthopaedic surgeon. This in essence is the structure for trauma, spine, and orthopaedic services department. You get all the necessary specialist services under an integrated team and integrated hospital premises.
Department of Orthopaedics
This department focuses on the correction, prevention, diagnosis, and treatment of the skeletal deformities of patients, in different age groups, such as disorders of joints, bones, ligaments, muscles, tendons & skin.
The team consist of experts who treat problems in newborns with clubfeet, young athletes who require arthroscopic surgery, and elders with rheumatoid arthritis. The orthopaedic team also treats cases with fractures, torn ligaments, dislocations, strains and sprains, tendon injuries, sciatica, pulled muscles, low back pains, bursitis ruptured disks, bowlegs, scoliosis knock knees, hammertoes, bone tumours, cerebral palsy, growth abnormalities, muscular dystrophy, and many others.
The team's professional approach also aims at rehabilitation by educating and advising people to perform physical therapies and exercises to restore strength, movement, and function. The team's experience handling and managing complex and multi-system trauma cases is unmatched. The department also delivers specialised services in treating shoulder, foot, hand, knee, hip, spine, and sports traumas.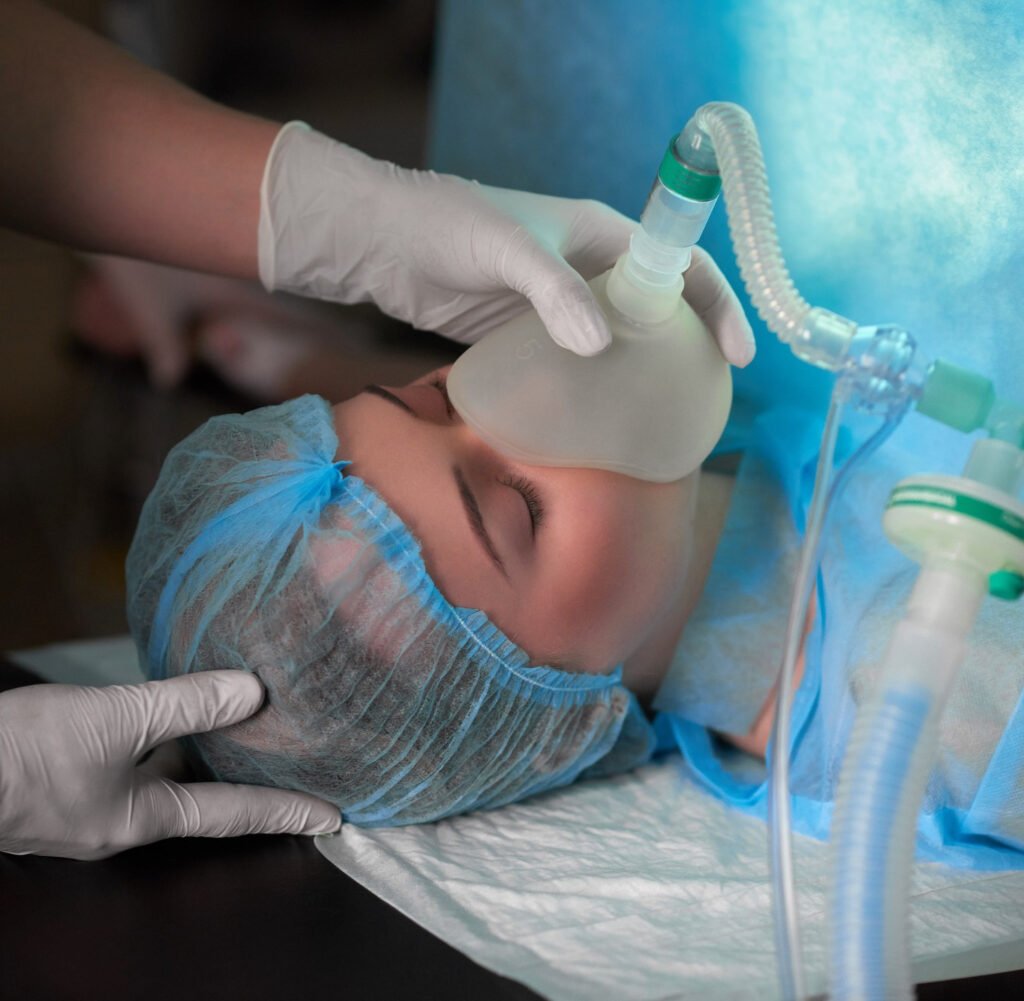 Anaesthesiology & Pain Management
Providing a painless surgical experience
Anaesthesiology department at Francistown Academic Hospital provides services for all inpatient and outpatient surgeries and supports multiple therapeutic procedures. This integrated service department is available to respond to pain management issues, surgical procedures, respiratory, and obstetric procedures.
Anaesthesia specialists provide excellent care with the help of new and efficient technologies and techniques to ensure complete patient safety, comfort, and satisfaction- before, during and after the operative procedure. Our anaesthetic methods cover the entire range of available procedures for better outcomes.
The department's timely and efficient care is engineered to focus on the patient's individual needs. The team's primary goal is to make patients relax and be free from pain and stress to perform medical procedures or surgery. The skilful approach of the expert team also makes the recovery of the patient easier by minimising the side- effects with the help of a combination of various medicines and techniques.
The department of anaesthesia works in collaboration with other departments. The department provides safe and exclusive preoperative care and guidance to all patients, including paediatric and adults undergoing surgical treatment.
Intensive Care & Critical Care
Around-the-clock patient care by specially trained ICU professionals
The critical care department renders around-the-clock quality care to all patient groups ailing with any life-threatening or chronic disease conditions requiring life support therapy. Patients having dysfunctions or failure of one or more organ systems like pulmonary, cardiac, neurology, kidney and liver are admitted to the Intensive Care Unit (ICU). Our multidisciplinary expert team focuses on offering comprehensive care to all ICU patients. The team comprises well-trained, skilled, highly efficient staff in critical care medicine.
FAH specialises in delivering the utmost care and comfort for patients suffering from significant health problems such as:
Respiratory failure
Major trauma
Kidney failure
Sepsis and septic shock
Stroke
Francistown Academic Hospital ensures a higher doctor and nurse-to-patient ratio in the ICU for complete patient satisfaction and safety by continuous staff monitoring for the speedy recovery of the patients.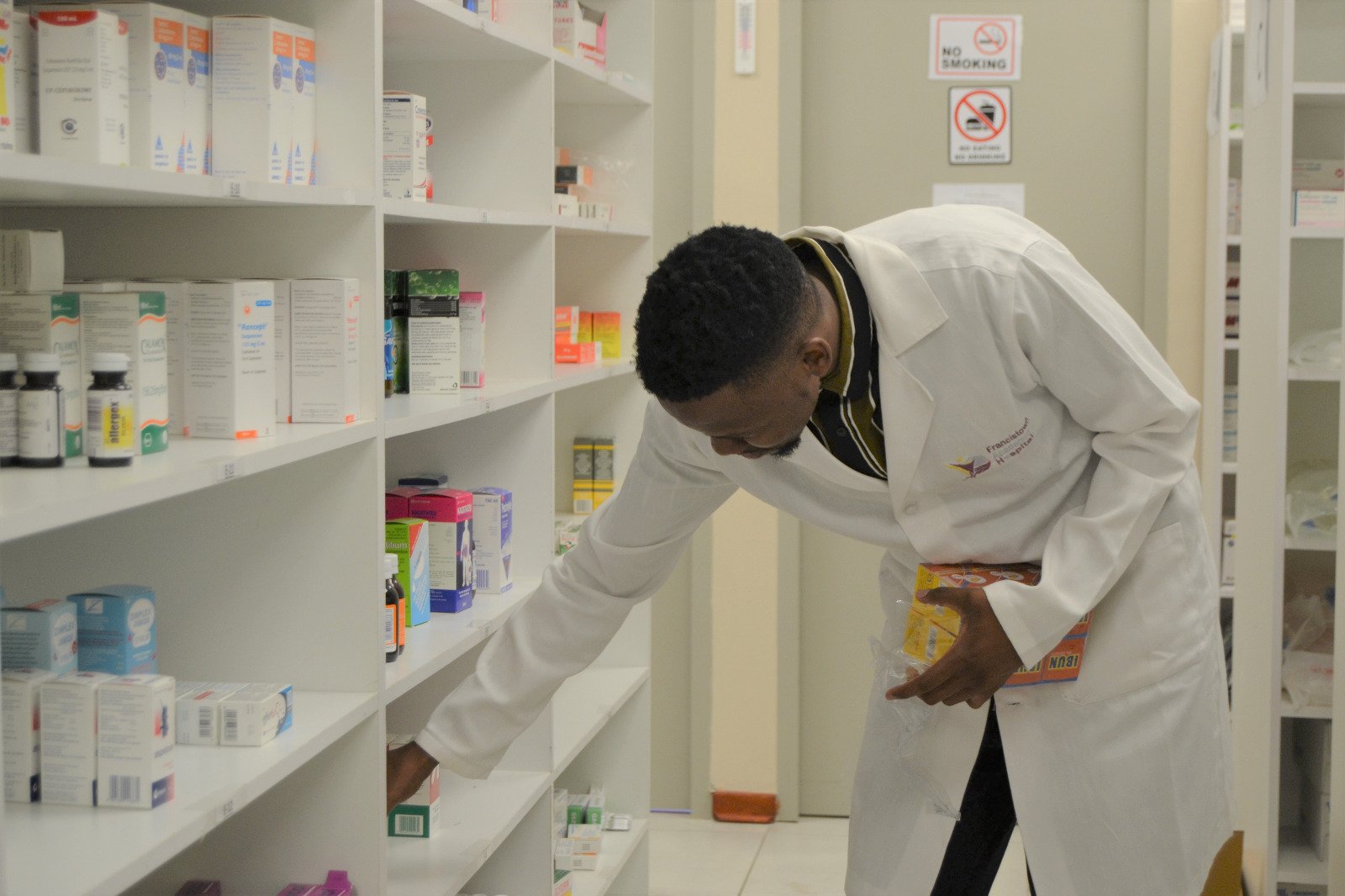 Emergency Medicine
Treatment and extensive care of high-risk conditions
Our emergency and trauma care department at FAH comprises of ACLS-certified postgraduates who specialise in managing all types of emergencies. The centre has cardiovascular life support ambulances, which are well-equipped with essential life support systems managed by highly experienced doctors and trained nurses around the clock.
The team focuses on providing care to the patients before they reach the hospital, improving their chances of survival. The world-class trauma team is also skilled in treating high-risk injuries such as serious road accidents, gunshot injuries, and major burns. The facility is operational 24/7 and follows international standards and well-defined protocols laid down by the Francistown Academic Hospital Emergency Unit.
Department of Oncology
Diagnosis, prevention, and treatment of all types of cancers
The department of oncology focuses on delivering expert consultations, accurate diagnosis, and treatment of all varieties of cancer and includes related therapy and other procedures. The oncology team specialises in advanced and quality healthcare to treat the following cancer types:
Lung cancer
Head and neck cancer
Spine cancer
Breast cancer
Stomach and large intestine cancer
Cancer in paediatric patients
Cervical cancer
Lymphomas and related blood cancers
The team is highly experienced in the early detection of cancers and their management with the help of the finest and most advanced techniques. Patient comfort and safety are well taken care of by the hospital by rendering superior quality and personalised care. The team also focuses on efficient counselling and educating patients and their attendants about the problem. The oncologist specialises in offering comprehensive preoperative preparations, careful monitoring of the problem and quality postoperative care to the inpatients.
We are committed to providing compassionate care and personalised treatment for patients with various cancer types through chemotherapy, targeted therapy, hormonal therapy, and immunotherapy.
Our multi-disciplinary tumour board recommends an individualised treatment plan for every patient based on the latest scientific and technological advancements. Our team has the most advanced knowledge, expertise, and experience for treating any type or stage of cancer. To provide state-of-the-art, personalised patient care, we work closely with a talented and dedicated team of physicians from other sub-speciality areas, surgeons, radiologists, nutritionists, palliative care professionals and physiotherapists.
Paediatrics
Diagnosis, prevention & treatment of health conditions affecting babies and adolescents
We are a mother & child friendly hospital.  The paediatric care department comprises a highly experienced paediatrician and staff to offer the best out-patient, in-patient and Sick Baby intensive care services. The services are rendered under specialists supervision by trained nurses and Critical Care Technicians to ensure compassionate care and speedy recovery of the patient.
Doctors provide expert counselling and consultations to the patients/child's family members.
The team focuses on complete care and the newborns' unique needs. The paediatricians also provide superior education to the patient attendants and help them understand the problem well. In addition, the department of paediatrics focuses on giving tender care to children and treating them with great compassion.
Neonatology is a subspecialty in paediatric care that deals with the medical care for infants, incredibly sick, premature newborns and babies with low birth weight than required or with any infections or congenital disabilities. This hospital-based speciality is usually practised in neonatal intensive care units. At FAH, a team of skilled and equipped doctors uses the latest technology to render care for newborn and pre-term babies with the support of NICU (Neonatal Intensive Care Units) advance care with the following facilities:
Dedicated high-frequency ventilator
Conventional ventilators
Dedicated nasal CPAP drivers (Infant Flow drivers)
Blood gas analyser
State-of-the-art bedside physiological monitors
Incubators and open-head warmers
Transport Incubators should a transfer to a another facility be necessitated.
Digital syringes and infusion pumps
Specially designed nursery to promote the development of the newborn (special lighting to promote sleep/awake cycle, low ambient noise level)
The team aims to deliver contemporary care, conducting constant research and enhancing the skills to diagnose and treat various medical conditions affecting neonates.
In Case Of Emergency Call
+267 240 9076